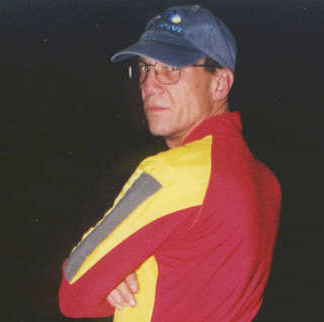 A guest site that was setup for Dave

Other pictures of Dave's good times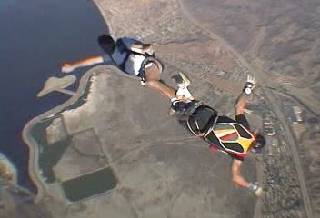 Cards and special things sent in remembrances of Dave Shepherd
To Ron
Hold fast to your memories,
to all of the cherished moments
of the past,
to the blessings and the laughter,
the joys and the celebrations,
the sorrow and the tears.
They all add up to a treasure
of fond yesterdays
that you shared and spent together,
and they keep the one you loved
close to you in spirit and thought.

The special moments
and memories in your life
will never change.
They will always be in your heart,
today and forevermore.

-Linda E. Knight

With deepest sympathy
I am really sorry about what happened to
Dave. I know you two were close friends and
I am truly sorry for your loss. I know this
must be a very difficult time for you and I
want you to know that I am here for you if
you need anything. Dave was such a good
person and he will be missed by many. But he
will not be forgotten because of the friends
he had, friends like you. His memories will
live on and he will always be with us in
spirit.
- Heather
Dear Kim and Ron,

The tragic loss of Dave is devastating news. I am sick at heart for your
grief for your longtime, dear friend. It is heartening to know that Dave was
well liked by all who knew him and a lot of fun to be around. I enjoyed his
company and will sincerely miss him and the levity he brought to the DZ. My
deepest compassion is with you during this difficult time. I feel privileged
to have known Dave for a brief time. You were fortunate to have been his
friend.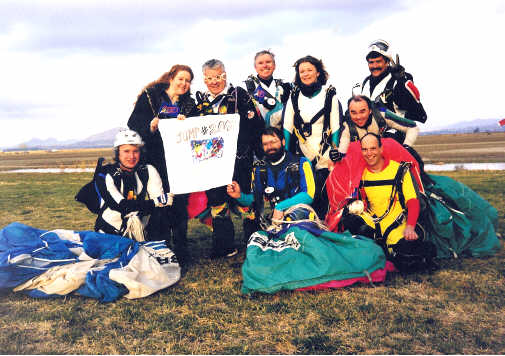 Ron,
I was right in my assumption that the second I saw Dave's
picture, I would know him well. The second picture is him on my 2000th
jump, shot on New Year's Day 2000. He was a great guy with only a kind
word to say about everyone. I would guess that we had nearly fifty jumps
together, over the years, if not more. He will be missed. BLUE SKIES,
DAVE! TURN SOME POINTS WITH THE ANGELS, FOR ME AND RON! In Sympathy,
Mike Muscat
=====
ALTITUDE THIEF ON THE PROWL!
__________________________________________________